Airbnb and Short-let management in Ibiza
We put your property on sites like Airbnb, so you don't have to. Get a quote now.
Airbnb and Short-let management in Ibiza
Hassle-free Short-Let management that optimises your rental income.
Start your search here:
See how much your property could earn:
Pass the Keys® bring a new standard of holiday to Spain
Short Letting made easy!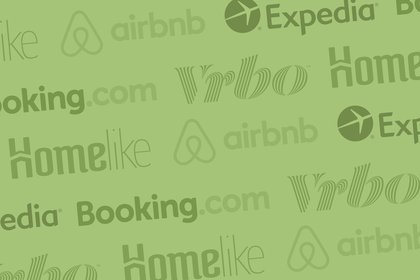 Listing Management
Professional photos, up-to-the-minute pricing, and your listing advertised on 20 different platforms including Airbnb and Booking.com.
Discover more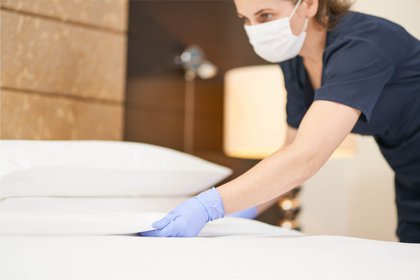 Complete management
We make Airbnb hosting hassle-free by managing guest communication, check-in, cleaning, laundry and more.
Find out more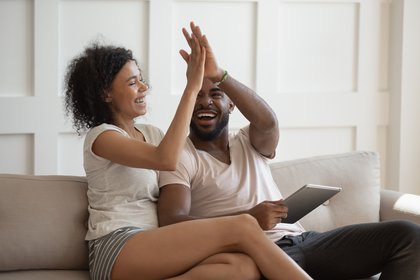 Maximise your income
We use a proprietary dynamic pricing strategy to maximise your rental income by hitting the right balance of nightly rates and occupancy.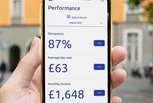 Magic host portal
We upload photos after every clean, so you always know the condition of your Airbnb property.

Guest screening
We thoroughly vet guests prior to accepting bookings to ensure the security of your Airbnb.
Read more
What's an Airbnb Professional Co-Host
Due to the size of our portfolio of properties and the consistent quality of our service, Pass the Keys® were invited to become an official Airbnb co-host in 2018. This exclusive status afforded Pass the Keys with a key account manager and direct integration to their systems so that we could dynamically update pricing, report on guest behaviours, and other key metrics. We have retained our benefits as a valued partner even though Airbnb have now retired the programme (2022).

Airbnb management by the short letting experts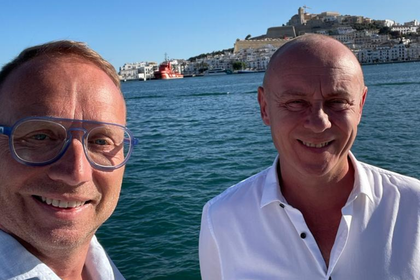 Meet Stefan and Peter
Hi, we are Stefan and Peter, best friends for more than 25 years. We met in our hometown in Belgium and quickly bonded over our mutual love to explore new places, try new foods and meet new people. After building a name for ourselves in our respective careers in hospitality and sales in our home country, we decided to take a leap of faith and started our own e-commerce business together. The success of that business gave us the opportunity to move to the beautiful island of Ibiza. Moving here was a dream come true for both of us. Over the years we have traveled to every corner of Ibiza, from its sandy beaches to its rugged mountain trails, taking in the stunning scenery and soaking up the vibrant culture. We discovered how important tourism is for the island. We have made new friends and networked with many locals, expats and residents on the island, which has brought us even closer to the community. As managers of Pass the Keys Ibiza it is our desire to make the most of every opportunity!
What Airbnb management services does Pass the Keys provide?
Property Management & Legality
Professional Airbnb cleaning & laundry

Photos after each clean

Maintenance

Paperwork revision to ensure your property meets legal requirements

Property Tourist License

Police Registration Codes

Energy Certificate
---
Guest Management
Passenger Registration With Local Police

Guest screening

Accidental damage insurance

24/7 guest support

Remote guest check-in
---
Listing Management
Professional property photography

Listing creation

Price optimisation

Multiple platforms

House Rules including community rules, emergency contact numbers, and police numbers if required

Local Tourist Guide For Guests
---
Access our magic host portal
.
Rental income dashboard
Track the rental income for your short let for any given month and monitor occupancy rates and average daily rates.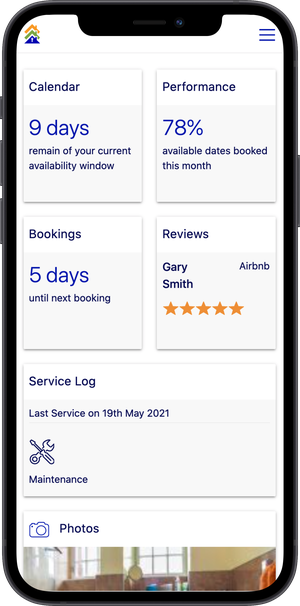 Photos after each clean
View the service log to see photos uploaded by the cleaner after each changeover. Have peace of mind that your short let is in excellent condition.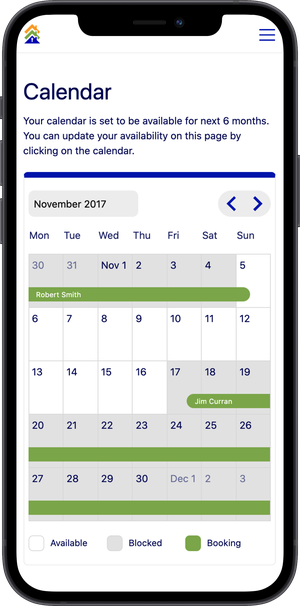 Upcoming guest bookings
View all upcoming guest bookings at a glance. Book unlimited personal stays in your short let property through our calendar by simply blocking the dates.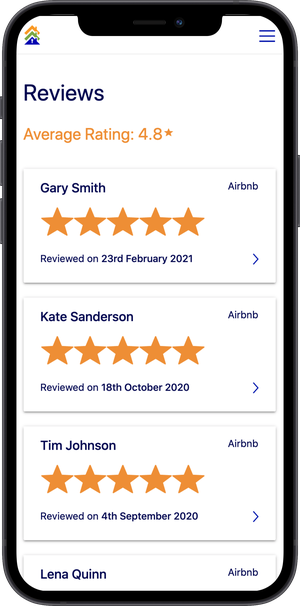 Guest reviews
Read the wonderful reviews your guests leave for your short let property. See each one as it comes in and your average rating.
Airbnb Management Service in Ibiza
Ibiza is one of the most popular holiday destinations in the Mediterranean, known for its stunning natural beauty, luxurious accommodations, and world-renowned nightlife. The island has a wide range of accommodations to suit every taste and budget.
One of the key factors driving Ibiza's popularity as a holiday destination is its high level of hospitality. The island is home to some of the best restaurants, bars, and clubs in the world, and its service industry is renowned for its professionalism. This high level of hospitality is in response to the demand from the many high-net-worth homeowners and discerning travelers who flock to the island each year.
In recent years, Ibiza has also become a haven for short-term letting, attracting hosts from all over the world who want to maximize their profits, and demanding guests who are looking for an unforgettable experience.
Diverse and Profitable Areas for Short Letting
Ibiza Town: The capital of the island, Ibiza Town, offers a charming blend of historic beauty and modern amenities. Its UNESCO-listed oldtown, Dalt Vila, captivates visitors with its narrow cobbled streets, stunning architecture, and panoramic views. Short-term rentals in this area tend to be in high demand, especially during the summer months when tourists flock to explore the island's cultural heritage and enjoy the vibrant nightlife.
Playa d'en Bossa: Located just a short distance from Ibiza Town, Playa d'en Bossa is renowned for its long stretch of sandy beach and energetic atmosphere. This area attracts a young and energetic crowd seeking a balance between relaxation and lively entertainment. Short letting opportunities in Playa d'en Bossa cater well to those looking for proximity to the beach, beach clubs, and world-class nightclubs.
San Antonio: Situated on the west coast of the island, San Antonio boasts stunning sunsets and a vibrant party scene. This area is particularly popular among budget-conscious travelers seeking affordable accommodation options close to the action. Hosts can capitalize on the demand for short letting by providing comfortable and well-located rentals within walking distance of the town center and its renowned sunset strip.
Santa Eulalia del Río, nestled on the eastern coast of the vibrant island of Ibiza, is a picturesque town that effortlessly combines natural beauty, cultural heritage, and a relaxed Mediterranean ambiance. Known as the gastronomic and cultural of Ibiza, Santa Eulalia offers a wide array of attractions and experiences for tourists seeking both tranquility and adventure. Those who have property here can go to a very wide audience to rent out their house on a short-term basis.
The countryside and the hills of Ibiza: When it comes to lavish accommodations, Ibiza's countryside villas are in a league of their own. These magnificent residences combine architectural brilliance, contemporary design, and the natural beauty of the island to create an unparalleled experience. Each villa is a masterpiece, meticulously crafted to offer an extravagant oasis for those seeking serenity and seclusion. From May to October there is a huge demand for short term rental of these villas. The rich and famous from all over the world are interested in these properties.
Whether tourists come for the beaches and the sun, for the nightlife or for the natural beauty and activities, short-term rentals that highlight proximity to all of these are in high demand in Ibiza.
Pass the Keys Ibiza is led by two experienced managers, who bring a wealth of expertise to the company. With backgrounds in both sales and hospitality, they have a deep understanding of the needs of property owners and guests alike. This local team of experts will work closely with property owners to ensure that their properties are marketed and managed effectively and that guests receive the highest level of service.
We are Ibiza's leading holiday letting agents
Read our latest Airbnb hosting tips and guidance for homeowners in Ibiza.
Pass the Keys launches on the beautiful island of Ibiza - Meet our newest partners, Stefan and Peter!
With its launch in Ibiza, Pass the Keys is set to bring its expertise in short-term rental management to the island, providing property owners with a reliable and efficient way to generate income from their properties. while ensuring that guests enjoy a seamless and hassle-free experience.
Read More
We've been featured in news sites such as




Get started today or speak to a host advisor
Book a call with our host advisors today and have all of your questions answered