Airbnb and Short-let management in Newcastle
We put your property on sites like Airbnb, so you don't have to. Get a quote now.
Airbnb and Short-let management in Newcastle
Hassle-free short-let management that optimises your rental income.
Start your search here:
See how much your property could earn:
We are the UK's leading short-let property management company
We are a new kind of property management company, and a full service operation, created specifically to give homeowners the ability to maximise their short-term rental income without any hassle. In a nutshell, we list and manage your property on short-letting sites like Airbnb, so you don't have to.
We improve your income
Our dynamic pricing algorithm maximises your price per night, so you can get the most value out of your property.
We are an Airbnb professional co-host
We personally work with Airbnb to ensure that both you (homeowner) and your guests have phenomenal experiences.
We make short-letting hassle-free
We take care of revenue management, guest communication, cleaning and key management, so you can sit back and relax.
Track your performance with a personalised dashboard
We provide you with a dashboard that tracks rental revenues, bookings and reviews. We also give you the ability to set your availability easily online and give you a peace of mind.
Manage Availability
Avoid inconvenience by only booking days you're free
Monitor Revenues
Track how much you've made in a given month
Track Bookings
Track how many bookings you've gotten in a certain month
Read Reviews
Read the wonderful reviews your guest leaves for your building.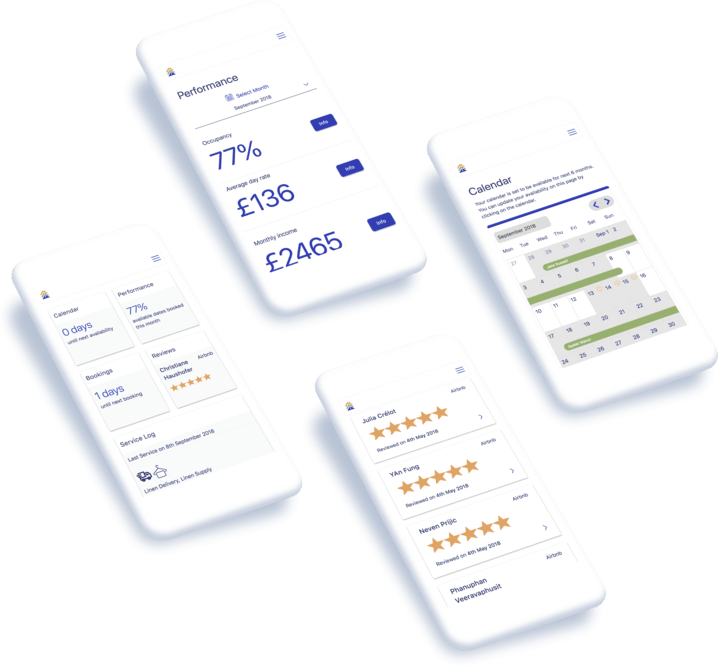 Airbnb management by the short letting experts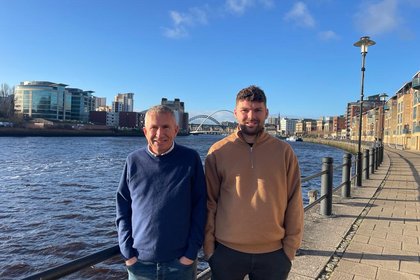 Meet Andrew and Richard
We are Andrew and Richard Jones, a father-son team who have come together to provide hosts in the Newcastle Upon Tyne region with high-quality service. We have shared the goal of working full-time in the property sector and fully utilising the short-letting market. Our city Newcastle offers a vibrant nightlife as well as a large array of shops, restaurants and cafes. Our coastline offers beautiful beaches and watersports while our countryside offers stunning scenery to enjoy on foot or by bike. Hence, it's no surprise that the demand for serviced accommodation and short-let properties in Newcastle upon Tyne is year-round. We are here to provide full-scale, top-notch short-letting management service for our hosts to relax and enjoy extra income. Also, to have our guest experience their best holiday ever!
Book direct with Pass the Keys
We optimise occupancy for our hosts through the main distribution channels, and our own website for guests.
Short Let Property Management in Newcastle
Newcastle is home to several fantastic attractions such as the Life Science Centre, the famous bridges that cross the river Tyne, and the Blue Life Aquarium looking proudly over Tynemouth beach. Newcastle is possibly less well known for its easy access to quaint towns and villages tucked away in the stunning local countryside. Regular train services are available from Newcastle central station to Corbridge and Morpeth offering charming scenery and relaxing walks.
If you prefer the seaside vibe then Tynemouth and Whitley Bay is the destination for you. The North Tyneside area is highly regarded for its award-winning beaches accompanied by a wide array of restaurants, bars and cafes each unique to fit any visitor's taste. The strong rail links to major cities across England and Scotland make it perfect for a well-deserved trip away.
With a wide array of attractions and its notoriety for being incredibly friendly, it's no wonder that the city of Newcastle is seeing an increase in the number of visitors it attracts. This makes it an excellent location to rent out your property on sites like Airbnb and earn some extra income.
Pass the Keys Newcastle are a locally based holiday home and serviced accommodation company that knows the area inside and out. We optimize your listing with professional photographs as well as advertise your property on popular sites such as Airbnb and Booking.com. Our dynamic pricing software will ensure you get the optimum nightly rate for your property. We will manage the entire booking process from enquiries to guest screening, cleaning, check-in, check-out etc and provide 24-hour guest support throughout the process. In short, we are the UK's only holiday let company that removes all the hassle of holiday let management, allowing you to benefit from the booming short-let market.
If you have a property in the Newcastle Upon Tyne area and are interested to find out how much you could earn as a short-let host through Airbnb, give Pass the Keys Newcastle a call at 0191 7431911.
Why become an Airbnb Host in Newcastle?
Many people choose to stay in Newcastle due to its status as the capital of the North-East and its unique culture. It's an action-packed hub with visitors flocking to the BALTIC Centre for Contemporary Art, the city's castle dating from the 12th century, and the Angel of the North to name a few. Football fans are also drawn to the infamous St James' Park, one of the most popular attractions in the region. With so many visitors coming and going, hosts can make the most of the demand for short-term accommodation.
When and Where in Newcastle is good for short-term letting?
Newcastle city-centre is busy all year round thanks to the numerous sporting events, music events, nightlife and shopping centres there are on offer. Also, home to a large university, friends and family of students come to visit throughout the year. Gateshead and the surrounding suburbs are popular for those looking to stay away from the hustle and bustle while still having convenient access to all the attractions.
Why use a short-let property management company in Newcastle?
A locally-based short-term property management company can help you achieve higher occupancy rates and help you optimise your pricing strategy according to demand and popular events. Pass the Keys will put your property on sites like Airbnb and manage everything for you.
We are Newcastle's leading short-term letting agents
Pass the Keys Top Ideas for Celebrating the Coronation Weekend
This weekend, King Charles III's coronation will mark the first time a monarch has been crowned in seventy years! To mark the momentous occasion, the UK will have an extra bank holiday on Monday 8th May 2023 and the nation has been invited to celebrate in style, with events taking place across the long weekend for the whole family to enjoy.
Read More
We've been featured in news sites such as




Get started today or speak to a host advisor
Book a call with our host advisors today and have all of your questions answered