We know that short-let rental guest screening is a vital part of any business. It ensures that only legitimate guests get access to your rental properties. The best way we can do this is through continuous authentication. 
This involves checking the validity of each guest's data against multiple sources, ensuring that no fraudulent activity takes place.
We work with an industry leader in guest verification - Superhog - to provide this service
Superhog: KNOW YOUR GUEST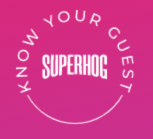 Intelligent Guest Screening: Simple, Smart, Safe.
Intelligent guest screening technology allows us to screen guests before they enter your property, making it easier for you to keep bad guests out.

Manage risk and protect yourself from fraudulent bookings
When you Host with Pass the Keys you and your property are in safe hands. You can rest assured that we're using industry-leading guest screening so you'll know exactly who is staying in your property every time.
Verification Benefits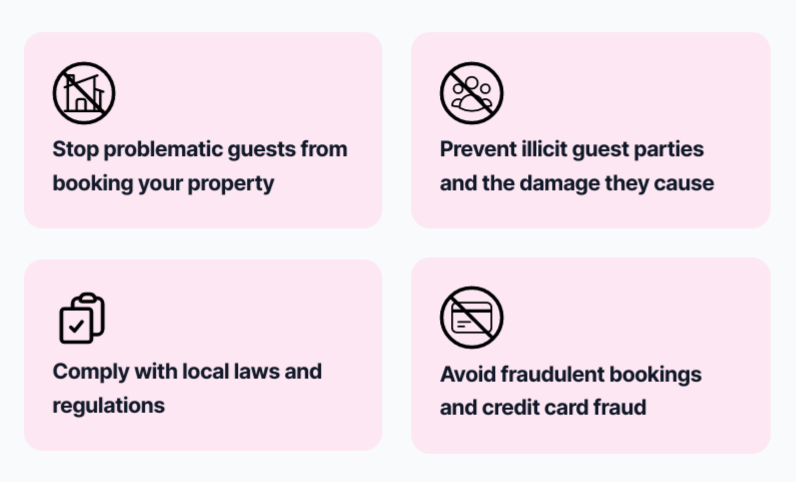 Database and non-documentary screening
We conduct the following checks on guest data in real-time against authoritative databases.
Internal guest database
Phone number
Email address
Linked online profiles
IP address
VPN usage
Data breach records
Guest screening FAQ's
Is it reliable?
Superhog's Know Your Guest software uses state-of-the-art technology, and their team continually investigates the functionality of the product so you can be sure of the screening results.
Is Know Your Guest available in my country?
Yes, it is available globally.
What if there was an error?
If the system flags a suspicious guest, Superhog will investigate further. If they do not verify a guest, we will notify you before the booking starts, so you can make an informed decision on whether to continue with that booking.
Does every guest attached to the booking need to be screened?
We only verify the lead guest as they are responsible for the booking.