Airbnb and Short-let management in Southend & Chelmsford
We put your property on sites like Airbnb, so you don't have to. Get a quote now.
Airbnb and Short-let management in Southend & Chelmsford
Hassle-free short-let management that optimises your rental income.
Start your search here:
See how much your property could earn:
Local holiday letting expertise, national know-how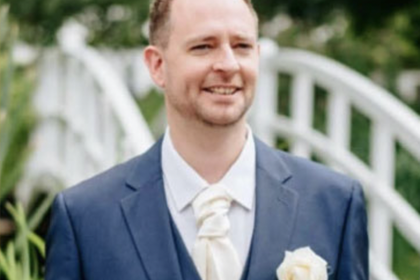 Meet Mike
Meet Mike, Owner of Pass the Keys® - Southend & Chelmsford! I am really excited to be a part of Pass the Keys, and I am looking forward to providing an excellent service for both hosts and guests.
Book direct with Pass the Keys
We optimise occupancy for our hosts through the main distribution channels, and our own website for guests.
What's an Airbnb Professional Co-Host
Due to the size of our portfolio of properties and the consistent quality of our service, Pass the Keys® were invited to become an official Airbnb co-host in 2018. This exclusive status afforded Pass the Keys with a key account manager and direct integration to their systems so that we could dynamically update pricing, report on guest behaviours, and other key metrics. We have retained our benefits as a valued partner even though Airbnb have now retired the programme (2022).

Airbnb Management Service in Southend & Chelmsford
Southend & Chelmsford is an ideal location for both a city, and coastal getaway. There are many beautiful sites to see such as the Hylands Gardens and Parkland (Home to V Festival), museums, and an excellent shopping experience. Southend is also home to the world's longest pleasure pier, as well as beautiful sandy beaches. Both cities have excellent night life, ranging from casinos, bars and restaurants. There are direct routes into London, and a local airport.
We are Southend & Chelmsford's leading holiday letting agents
Read our latest Airbnb hosting tips and guidance for homeowners in Southend & Chelmsford.
Pass the Keys launches in Southend & Chelmsford - Meet our newest partner, Mike!
My name is Michael, I have been working in retail for the last 20 years of my life, 3 years ago, I started to develop a passion for property. I have been managing 3 large HMO's, and have enjoyed doing so. I have a real flair for property management, and my customer service skills, with my previous experience, are exceptional. I look forward to developing my passion and providing the best service possible for other landlords.
Read More
10 Reasons to Use an Airbnb Agency for Your Rental Property
The property-sharing industry has been booming in recent years, and hosts are making a fortune from it. It's become such a lucrative investment that over 4 million people now host on Airbnb worldwide.
Read More
We've been featured in news sites such as




Get started today or speak to a host advisor
Book a call with our host advisors today and have all of your questions answered